photo courtesy Singapore MIT Alliance program at NTU
Windows 7 Standard Operating Environment


A Standard Operating Environment (SOE) is the implementation of standard hardware and software on all computers within an organisation. Our solution is an SOE built from the ground up on Windows 7 and Windows Live Services, bundled with a 1-year helpdesk service, and tailored for small and medium enterprises.
If you're a Microsoft system builder, we'll take the drivers for your target systems and customise a disk image which you can clone onto desktop or laptop bare metal, shipped together with an OEM license. We utilise the Microsoft Deployment Toolkit (MDT) to customise Windows to create a streamlined system which performs better in an SME environment and extends the desktop with powerful web-based services.
Features
Optimised partitioning of C (system and apps), D (user data) and Z (swap file), with periodic image backup for C drive
Optimised file system with 'my documents' mapped to D drive
Optimised desktop with folders for 'Apps and Utils' icons which are sync'd to Program Files in the Start menu
Optimised security settings and bundled Bit Defender anti-virus software, that will protect the system without annoying the user
Bundled Sync Now file backup utility (similar to storing music on iPod)
Bundled Windows Live Services including Mail, Calendar, Contacts and Office Live Workspace (enabled and configured by help desk, if required)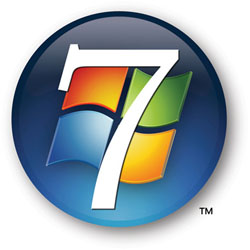 Benefits
Smooth transition to latest OS and cloud services - no more clinging to legacy systems - and reduction of support calls to the system builder
A standard 'look and feel' for every user (including newly created accounts), with reduced screen clutter and a consistent mapping of Start menu and Desktop icons
Easy syncing to backup drives & no more lost files due to hidden folders, files overwritten during recovery, or simple user mismanagement of file system
Enhanced support for mobile workers accessing mails, calendars and contact lists on multiple devices
An easy-to-support solution which comes with 8x5 helpdesk services (no in-house IT staff needed)
With over 10 years of experience installing and maintaining IT systems, Iterate has the skills to provide your organisation with a Windows SOE solution that small business customers will readily embrace. For system builders, Our Win7 SOE is an added product to sell, that your customers will love you for!
Buyer's Guide
Current version: 0.8 (beta)
Indicative pricing: US$ 100 per machine suggested retail price includes 1 year of email & phone support. This is a perpetual license and there is no setup fee for configuring the SOE for a particular hardware configuration. Windows license (OEM, volume, education or retail pack) sold separately.