photo courtesy Singapore MIT Alliance program at NTU
VidZapper - Station Automation for Internet TV

Suppose you want to create a destination website which functions as a TV channel. You'll need a way to upload files, assemble them into playlists, schedule the running times and if you want to earn revenue from the channel, provide for advertising inserts. How is this done?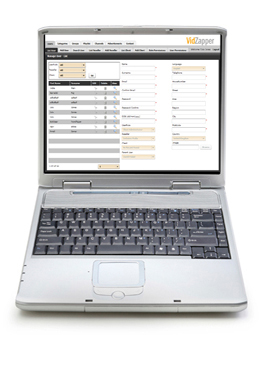 VidZapper is a comprehensive video content management system which not only allows you to build your own standard or HD television channel, it lets you design a custom player interface which supports all major video formats, including Windows Media, Flash Video and Quicktime.
You can closely integrate your TV channel with your existing website using an embedded player, or you can construct a standalone destination site. Various delivery methods are supported including live transmissions and on-demand streaming, either with video uploaded via the VidZapper service or hosted on third-party services such as YouTube, Veoh or Metacafe. You can even let users download your content for mobile viewing.
VidZapper features include: player layout, content encoding, uploading, metadata tagging, playlist assembly, categorisation, rights management, search, moderation, user management, scheduling, ad insertions and playout via a content delivery network. All this is managed from a web based interface.
These are some of the interesting applications VidZapper can support:
Web-based channels for traditional broadcasters
Specialist channels for sports leagues, associations, charities and special interest groups
Corporate channels for staff, resellers, distributors and customers
Microsites to consolidate video coverage of a special event
Buyer's Guide
Current version: 2.0
Indicative pricing: US$ 1,000 for setup and $US 1,000 per month license fee. NB: At this price, VidZapper is delivered as a hosted service although onsite deployments are available. This fee covers only the software license and the video hosting must be purchased separately.
More info: VidZapper website